Posted by Jerry Fulwiler on / 0 Comments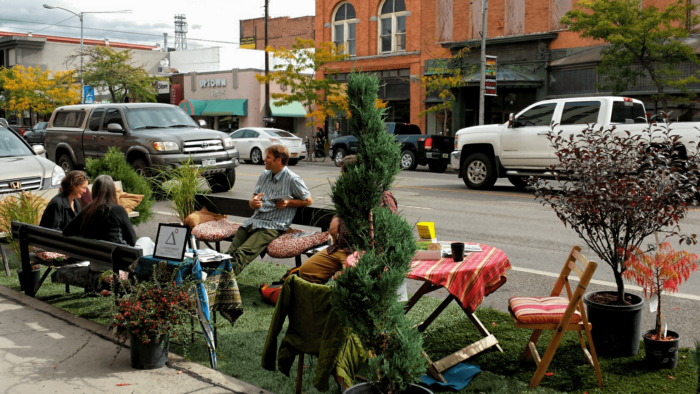 Fort Worth will become part of a global initiative as the city's Near Southside District participates in its first
Park(ing) Day Celebration. Park(ing) Day's mission is to call attention to the need for more urban open
space, generate discussion and debate around how public space is utilized, and to improve the quality of
urban habitat.
Park(ing) Day began in 2005 when a single parking space in downtown San Francisco was converted to
park use for the day. Since then, the movement has taken on a global setting as citizens, artists, and
activists collaborate to transform parking spaces in park spaces. Park(ng) Day has since been adapted
and remixed to address a variety of social issues in diverse urban contexts around the world. In recent
years, participants have built free health clinics, planted temporary urban farms, produced ecology
demonstrations, held political seminars, and built art installations.
Elements of Architecture, Inc., being located in the Near Southside District, is excited to be a part of the
its inaugural participation in Park(ing) Day. Our Southside District has been identified as one of the most
walkable neighborhoods in the Dallas/Fort Worth area, and this event will showcase the success of the
Near Southside District as a pedestrian/green friendly urban neighborhood.
Forty parking spaces along Magnolia Street, between 7 th Avenue and Henderson Street, have been
reserved for the September 21 st 2018 event (11:00 a.m. – 9:00 p.m). Most of these spaces have already
been claimed by various local firms. Follow us as we plan, build, and finally convert our parking space
into an alternative green use for this global event.